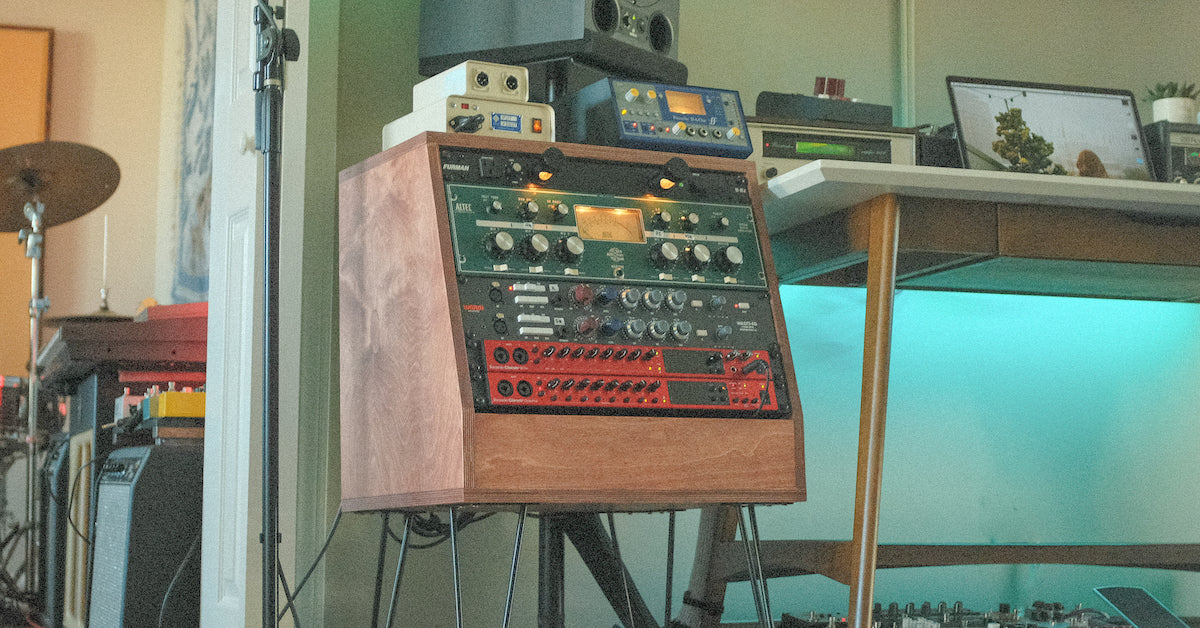 Your Gear Deserves a Better Home
Every rack we sell is handmade to order. They are lovingly finished with 0 VOC oils, and shipped fully assembled.
See All Products
What Our Customers Have to Say
"Louis has been a total pro and decent human being about crafting my specs for the hairpin rackmount unit. He created a slant so I could work effortlessly from my desk—the stain came out very warm, the cost and turn around time are *The Best* on Etsy, I live local so I even got to pick up the unit and chat about his woodworking. Overall great solid build, good materials, sleek look, competitive entry point of sale prices, don't sleep on it! I imagine he'll be really busy soon! – Cheers"
Verified Etsy Review
Louis was super communicative and friendly - I told him exactly what I was looking for to match my set up in my studio and he told me he would do his best within the constraints and supplies he had. When it arrived I was shocked at how perfect it was, look extremely classy and is very functional, it holds all of my gear now for the past six months. This was my first rack and I am about to buy another from Louis.
Verified Etsy Review
This was single-handedly one of THE BEST purchases I've made blindly online maybe ever. Not only because it's a great looking piece that arrived on time, securely packaged, and was super easy to assemble – but also because Louis is the man! He was super communicative to the point where it felt we were old pals [...] Beyond glad I spent a little extra for this craftsmanship and didn't get another ugly, black, veneer piece from Sweetwater.
Verified Etsy Review
Words to Convince You to Buy Something
Turnaround Time

All of our standard racks are built and shipped within 14 days. Ordering a Walnut, Maple, or other heritage series product? Give us 4 weeks to craft a rack with dovetail joints and screw-free construction.

Custom Work

Looking for housing for a Macintosh Amp? A shelf for a Bang Olufsen turntable? Nonstandard rack depths and widths? A hug? Email us, and we'll sort you out.

Your Gear Deserves Better

Road racks are, well, for the road, And that ugly black plastic, fabric-covered, chipping veneer, wiggly, flat-packed nonsense? The stuff rotting on studio floors around the world? Run. Get a rack that's worthy of the equipment it holds.